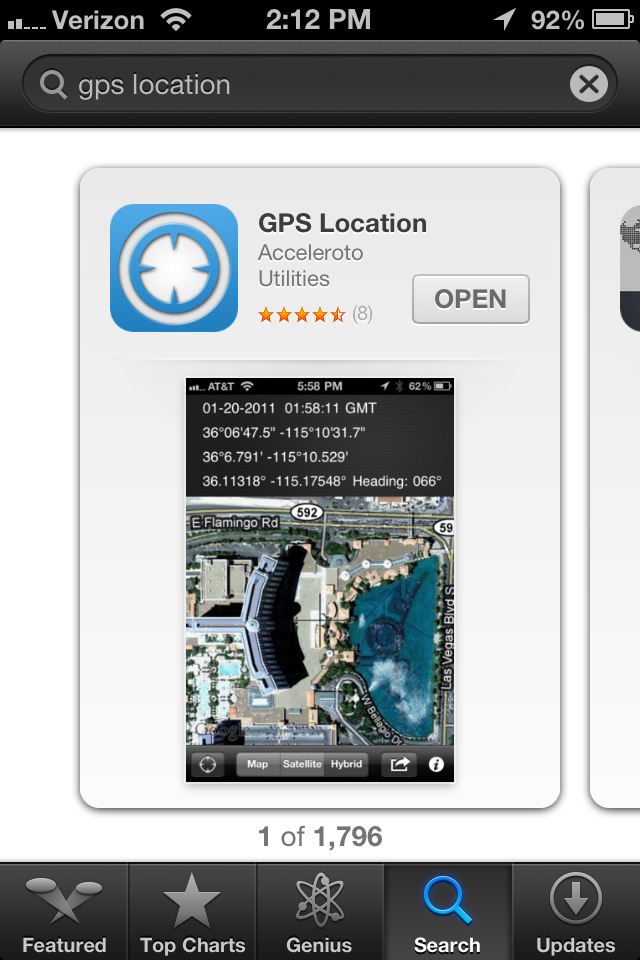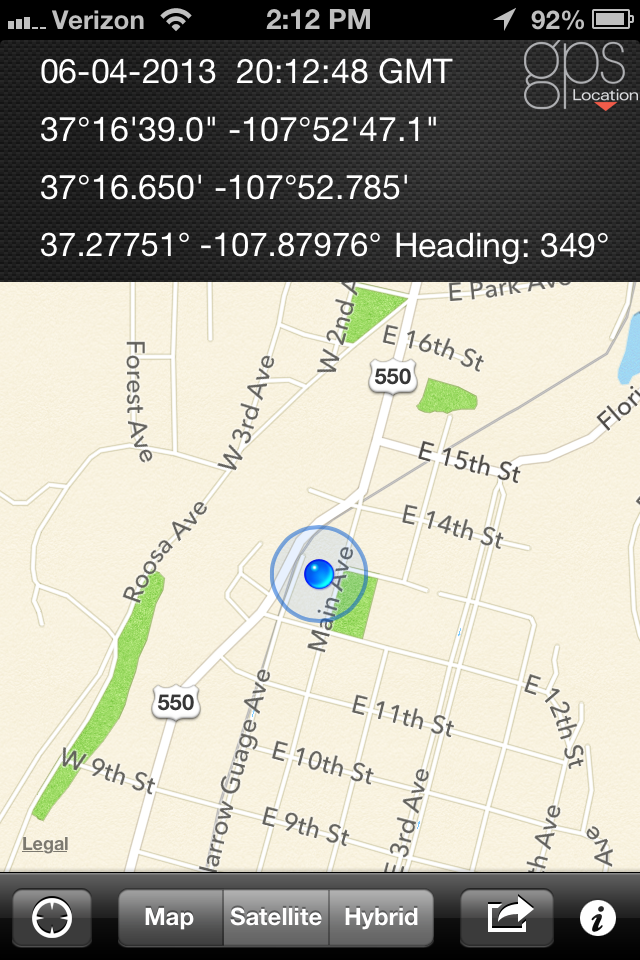 If you are using an iphone, go to the app store and search "gps location." The first listing should be an app by the same name as pictured here. Purchase the app for 99 cents at the time of this writing.
Once open, you can tap the icon in the lower left to find your location.
By tapping the icon in the lower right (a box with an arrow coming out of it) you can share via text, email or other options. For our purposes, you will likely share via e-mail to editors working on the story or online presentation of it.